Selling Large Fresh Water Setup
Buy, Sell, Trade - Individuals Only
Topic starter
July 1, 2023 5:20 pm
Equipment:
Aqueon 90 Gallon Aquarium
Aqueon Vera-Top Hinged Glass Tops
FX6 Cannister Filter
Fluval FX Spray Bar Kit
Fluval Plant 3.0 LED, 59 Watts, 48"-60"
Fluval Gravel Cleaner Kit
Fluval E300 Heater
Tripp Lite 7 Outlet (6 Individually Controlled) Surge Protector
2 x Sponge Filters
Air Pump
Oak Stand
Substrate:
2 x 25 lb of Estes Blue Spectrastone Aquarium Gravel
3 x 5 lb of Estes Spectrastone Aquarium Gravel
Fish:
5 x Flying Fox
2 x Emerald Cory Cat
14 x GloFish Tetra
1 x Albino Cory Cat
1 x Julli Cory Cat
4 x Black Phantom Tetra
....Other fish
This is a list of the major items and a majority of the fish in the tank. I did not break down all of the tank decor, but you can see everything in the tank in the pictures. I will also be providing some chemicals and food. Receipts can be provided for warranty. I have a local company that will work with you to break down, move and setup the tank for you if you wish.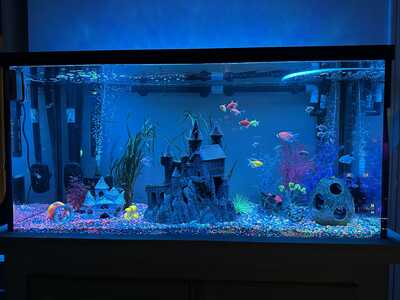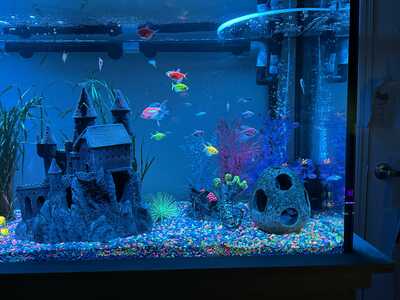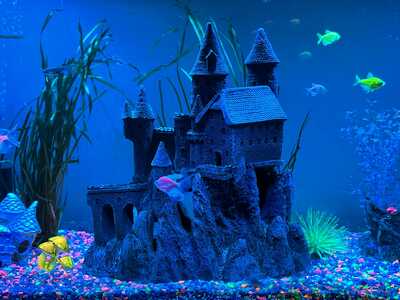 Topic starter
July 5, 2023 1:54 pm
Topic starter
July 26, 2023 10:21 am
I am splitting everything up.  I have taken the tank down and keeping the fish.
September 19, 2023 10:29 pm
you might get more action if you list your prices.